...cause I'm not! :D
It's another photo challenge!
This time brought to you by
Sailor & Company
!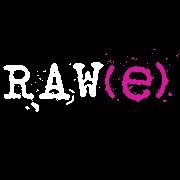 Raw(e): Theme- 2(6)...what you have to do is go into
your 2nd folder of photos and post the 6th photo there. Doesn't matter what it is.
How silly, how beautiful, how awful, how embarrassing-doesn't MATTER!!!
And OK... I was actually too late to enter this contest, but my 2(6) picture was just too good to pass up with out posting!
Drumroll please......... and here it is:
Hahaha! Isn't this great? I love it! And the best part about it is that I didn't even take it, my 2 year old did! :D Which makes it just that much more awesome-er :)
And I promise to actually
write
something tomorrow! ;)
<3