I've been concentrating so much on my own photo challenge that I forgot what I love most about photo challenges- entering them!
So I have a few that I want to enter- first up is Natalie's beautiful challenge! Check her blog out
here
.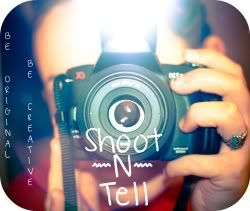 This is her first challenge, and she has decided to have a free-for-all! My favorite kind of all :D
Here are her rules for entering a pic:
"
Pick out (up to *3*) of your favorite photos of ..well ANYTHING (family friendly please, or your link will be deleted!) and tell me the story behind it. If you don't have a particular story to share you can tell how you edited it and got it to the perfection that it is!"
So

I picked out 3, well 4 of my favorite pics of the moment. I'm bad. I broke the rules. I entered 4 instead of 3. But Natalie, if you're reading this, you can just count the first 3. I just love the 4th image so much, it's hard not to enter it.
And hey, would I really be the punk rock mom if I didn't break the rules every now and again? :)
So here they are, my 3 (and 4th unofficial) pictures for Natalie's contest and their stories:
As I walked the streets of my now hometown, I came across the local tattoo joint. This is one of the signs they had in their window. I love old looking signs, so I had to capture it. I loved the original image so much, so all I wanted to do to this one was saturate the colors and bring up the hue a little bit. To honor the original- which is awesome in itself. :)
Next along my walk, I stumbled upon a clothing store called Wisteria Lane. No relation to desperate housewives of the same name, I'm sure. Underneath the sign for their shop hung this really interesting rocking horse. This guy seems like he was once covered in some really fabulous fabric or paper, but the elements have not been very kind. Which left me with an amazing shot!
This is a scale that I viewed through the window of a vintage shop. I loved the shape, feel and color of the scale, so I emphasized all of those by creating a super saturated Lomo effect. I was very pleased with the result- a timeless artifact, kept vibrant and alive with color.
This photo is the extra cheat. I just love this picture because number one, the colors are to die for. And number two, this is a SOOC shot with no manipulation done to it at all. I can't take any credit for it. I just happened to be at the right place at the right time with the right light and my camera set to the right focus. :) But any way you look at it, God's handiwork is always gorgeous. I was just lucky enough to capture it.
So there you go! My entries for Natalie's photo challenge- I bid you adieu and Godsspeed. ;)
<3tprm